Any kind of lock related issue is a reason of concern for each and every one. Whether it is your office or your home, if you find yourself locked out, it can annoy you like anything. Moreover, your place is not secured when you have a broken or poor locking system. If you are located in the Donny suburb of Australia, also known as Doncaster, you may connect with the Doncaster Locksmiths Services in any such situations. With several high rise apartments, historical buildings, and shopping centres Doncaster is a great place to be in and move around. But, being in a locked out situation is definitely like a punishment. Our customer service focus, advanced locks, machinery, and experienced Locksmith Doncaster set us apart from our competitors.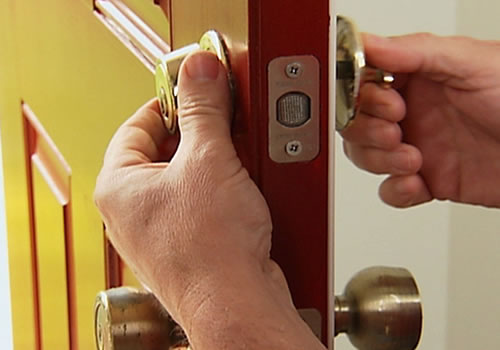 What do we offer?
Security of your home is one of the most important things that cannot be neglected in any way. We supply security, safety, convenience, and style. We believe these are the four elements that are a necessity to keep your home secure as well as appear great. Our Locksmith Doncaster at One and Only Locksmiths Melbourne offers the highest quality services no matter what your requirements are whether re-keying of existing locks, deadlocks, key cutting, passcode locks, window locks, or wireless digital security, our technicians are trained in their tasks and completely insured and licensed.
Our services include emergency, residential, and commercial safes, locks repairing, key cutting and replacement. We can help you with all kind of lock. Whether you are locked in or out, our Doncaster Locksmiths Services are affordable to take care of your need at any point of time and place. We have mobile technicians who are friendly and qualified. Being mobile helps our technicians to reach the onsite location of the client hastily.
Why should you hire us?
One and Only Locksmiths Melbourne is a reputed name in Doncaster. Our customers vouch by our services and return to us for locksmith services whenever in need. You may connect with our registered, insured, experienced, and highly trained locksmith for a range of residential and commercial services that include –
Locked out of your home or business
Deadlocks and door locks
Key cutting/replacement
Window locks
Locks re-keyed and keyed alike
Domestic/commercial safes
Now, you don't have to worry about lock break or jammed lock at wee hours of the night, as our Locksmith Doncaster are mobile and reach your location within a few minutes whenever you need help. We offer 24/7 service to ensure your home or office is secured at all times. We pride ourselves on our prompt and reliable Doncaster Locksmiths Services. We believe if we can't help you, then no one can. You never have to keep waiting for hours when you give us a call, and we will be there in minutes. Call us whenever you need locksmith services in Doncaster.
We regularly petrol and service Clifton Hill, Doncaster, South Yarra, Malvern and Glen Waverley.